Penida Colada beach bar is currently one of the hit places in Nusa Penida Bali. If you are looking for scrumptious meals and a good time then this must be the place. Everyone can enjoy their favorite meals while witnessing a stunning sunset at once – if you are lucky, though.
This article will show you one of the best places to eat in Nusa Penida along with the reasons why you should spend time here. In addition, we will also explore why Penida Colada Restaurant is the perfect place to hang out with your family and friends.
Penida Colada Beach Bar in Nutshell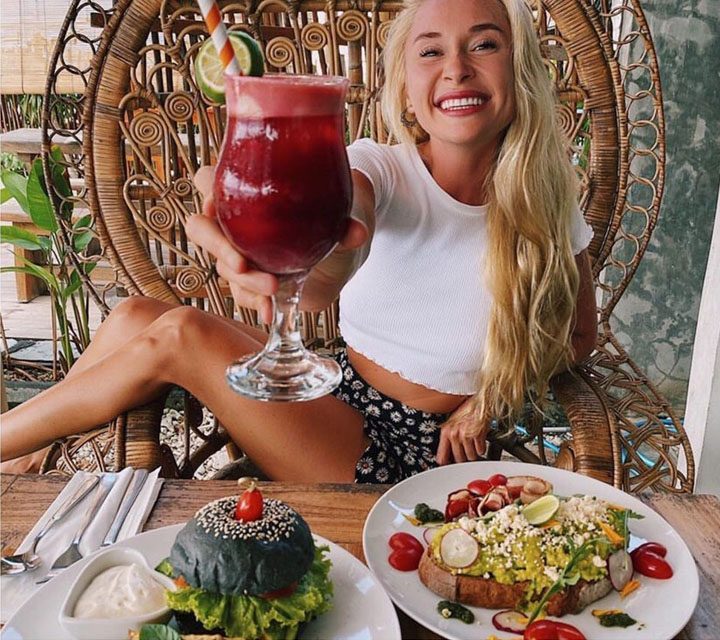 Generally, this place is one of the best restaurants you should try if you are visiting Nusa Penida. Even though the place is popular, you may still find serenity while visiting the bar.
As a beach bar, Penida Colada is a cool place. It offers a range of meals that you can enjoy for brunch, lunch, and even dinner. You can even turn this place into a spot for a party with friends.
As mentioned earlier this place offers a range of meals and beverages that will spoil you in many ways. For instance, this cafe comes up with a menu of tropical juices – it is perfect to enjoy a sunny afternoon while watching the beach or chilling while witnessing a sunset in Nusa Penida.
The Penida Colada Bar menu includes chips, salads, sandwiches, pancakes, and many more. Thus, if you are a vegetarian, there are plenty of options you can choose for enjoying this bar. Also, a professional tour company may suggest you include this location to the itinerary.
Why is Penida Colada The Perfect Place to Relax in Nusa Penida?
Set in a stunning location on the beach, Penida Colada Beach Bar offers a selection of delicious food that will tantalize your taste buds. The chefs at this establishment well prepare all meals.
With its relaxed and friendly atmosphere, this Beach Bar is a great place to relax and enjoy a meal with friends or family. Whether you're in the mood for fresh seafood, a hearty burger, or something a little more exotic, the menu at this bar has something for everyone.
And don't forget the drinks! This place offers an impressive selection of cocktails, beers and wines that will satisfy your taste buds. Sip a refreshing margarita while soaking up the sun on the beach, or try one of their signature cocktails for a truly unique experience.
So, if you're looking for a great place to start your culinary adventure in Nusa Penida, visit Penida Colada Beach Bar. With delicious food, a stunning location, and a friendly atmosphere, it's a must-visit destination for foodies and beach lovers.
Indulge in Culinary Delights in Nusa Penida
Any trip to Nusa Penida would be complete with exploring the local cuisine, and luckily, the island is filled with fantastic dining options. If you're looking for the best combination of delicious food and stunning views, look no further than Penida Colada Beach Bar.
This beautiful spot is the perfect place to enjoy a delicious meal while taking in stunning sunset views. Whether you are looking for a casual lunch or a romantic dinner, Penida Colada has something for everyone.
To make the most of your holiday in Nusa Penida, consider taking a day trip or overnight stay with Private Tour Nusa Penida Team before heading to the beach bars. Our tour company is dedicated to providing the best experience for our guests, ensuring that your time in Nusa Penida is unforgettable.
Take advantage of the opportunity to enjoy delicious dishes and stunning views at the Penida Colada beach bar. Click here to start planning your perfect Nusa Penida Island adventure.